There is no denying that for a business to become a success we all need to put in hours of hard work and a little favor from the lady luck as well. A better knowledge of setting up a business will, however, be of great help in keeping the success consistent even after completing many years in the field.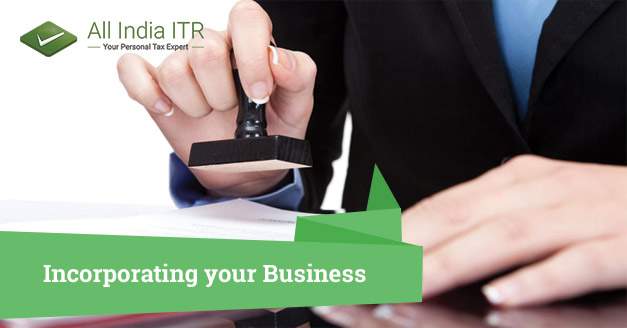 As a business owner, you must plan on the location, hiring employees, management and customer service, but you also need a good business structure. Selecting the right structure, either, a Sole Proprietorship Company, Partnership Company or Limited Liability Company is very important in determining the success of a business.
The form of business you choose can in many cases decide the success or failure of a business, especially in this competitive and aggressive marketplace. In order to succeed, one must take all the advantages one can get. Incorporation is not everyone's cup of tea but it most definitely can give more money-saving advantages over other forms of business.
Here are a few of the benefits of incorporation:
Protection of Assets


Running a proprietorship or partnership firm creates a lot of possibilities for liabilities like business debts or lawsuit against the business. This means that if an unfortunate event occurs where you face the possibility of your business going down or a lawsuit has been filed against the business, then you stand a chance of losing everything, including your personal properties. This can be avoided with incorporation, because when you register for incorporation then, only the investments related to the company will be at risk.
Requires Less Effort to Sell


If your business is incorporated then it will be easier to sell because buyers are generally attracted to those type of businesses without baggage. Corporation eliminates the passing-on of any liabilities of the previous owner to the new buyer. Buying a non-incorporated business puts the new owner at risk because even if he/she has nothing to do with the liabilities or dues of the old owner, yet the burden can possibly be passed on.
Save on Taxes


By incorporating you avail a number of tax saving benefits which would have been nearly impossible to obtain in a non-incorporated business. The incorporation makes your business an independent and distinct legal entity due to which you will be able to structure numerous transactions between your corporation and your personal self for saving on taxes. For example, if you happen to own a building then it can be rented out as an office facility to your corporation and you can claim deflations and deduction upon it. You will earn from the rental payment as well. This benefit is applicable only to corporations.
Maintaining the Privacy and Confidentiality of the Company


Incorporation of the business is the best way to preserve the discretion and private affairs of the business operations. This will keep your business interest exclusive from the prying eyes of competitors.

Enhances the Business's Prospects


It is understandable that people will more likely trust in the confidentiality of making business deals with a corporation. A sign of the incorporation attached to your company's name only adds to the competency and credibility of your business affairs.
The list of benefits goes on further and as stated earlier, this isn't something that everyone operating a business wants, but there is no harm in seeking knowledge on the topic of incorporation. As for those who are interested in the change, it is advisable to seek the consult of professional experts before undertaking any legal or financial decisions forward.
Please contact us on this toll free number to know more 18001025807 or support@allindiaitr.com.