A large part of India is educated still a lot needs to be done the Educational status of a country is the most important prerequisite for its development. It gives a boost to the economy of the country. Keeping in mind, the importance of education on the economy of a country several public as well as private institutions, provide education at a relatively low cost. This is also one of the reasons why the educational sector is exempt from the levy of service tax.
Under section 66D of Finance Act, educational services are included in the negative list. This section is related to education that provides qualification as prescribed by the law. Thus, degree courses provided by colleges, institutions, and universities as well as vocational training enjoys tax benefits and they are excluded from paying service tax. All colleges and institutions that provide degree courses and primary and secondary education enjoy tax relief. Services associated with school services such as admission services, security, transportation of students and staff, examination services, housekeeping, midday meal schemes are also included in the negative list. Further, training and skill development courses under Deen Dayal Upadhyay Grameen Kaushalya Yojana and Ministry of rural development are also exempt. However, training provided by coaching institutions are not included in the negative list simply because they do not grant qualification.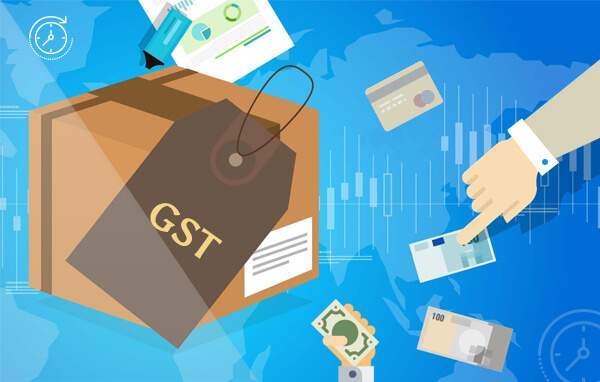 The impact of GST on the educational sector will be both positive as well as negative. Educational services exempt under Goods and Services Tax are as follows:
Educational services that provided a certified qualification as recognized by law
Vocational educational courses that are approved by the law
Pre-school, primary and secondary education
Services relating to education such as registration, examination and assessment fees, administration of library, issuance or replacement of student cards etc.
Field trips and industrial visits that are related to the curriculum, except cost of food and accommodation
Security, cleaning and housekeeping services as provided by the educational institutions
Educational services that are not exempt from Goods and Services Tax are as follows:
Activities and services offered by third parties such as the computer, sports equipment, etc.
Food and accommodation provided on field trips, excursions, and industrial visits.
Non-academic items such as uniforms, bags and stationary etc.
As the scope of service is very wide, all services that are related to coaching and training will be subject to the levy of GST, according to the Model Law on GST. But tax rates are expected to be in the range of 12-18%. Also, Goods and Services Tax will be levied on the supply of goods and services payable by taxable persons. The Central and State Government or any local authority shall be considered as a taxable person in respect of activities they are engaged in as specified in Schedule IV to the Act. Thus, government or local authority shall not be regarded as a taxable person.
Impact of Goods and Services Tax
The education sector is likely to continue enjoying benefits under the GST regime. If the government considers coaching an essential service, there shall be lower taxes on these services. However, if not, the tax rate will rise by 3-5% as GST may be levied around 18-20%.
In view of industry practice of discounts, concessions, and scholarships, there are concerns about the valuation of coaching services. Coaching institutes need to frame an appropriate policy for such discounts, concessions and scholarships as the proposed valuation rules in GST are different from the existing ones.
Service providers will have to register in each state whether providing coaching on their own or through an agent. Operation costs of coaching services are likely to increase.
Service providers will get an option to avail different registration or separate business verticals which need to be examined on the case to case basis.
The number of returns to be filed will go up as well as its frequency will increase.
As each invoice/receipt will have to be uploaded in the system, its procedure towards inward and outward supplies will become cumbersome.
If the turnover is more than 1 crore, the provision of GST audit can be availed.